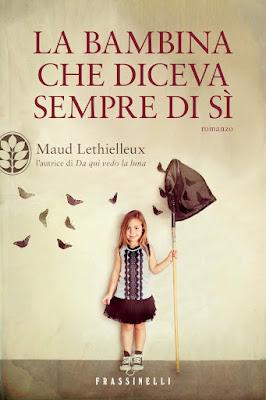 The last book i've read is
La bambina che diceva sempre di sì
(original title "Dis oui, Ninon"). I'm not sure if there's a english version, but i bet it's going to be translated as soon as they can.
This book is a little treasure! Ninon is the narrator and she describes her lifes through a nine-years-old eyes. she tries to understand and justify her parents relatioship, the economical difficulty, the love for her little sister, without understand all the situations in the deep, but sometimes teaching us more than an adult. The focus of the book is her decision to live with the father and help him to built a house in the woods.
The Author is Maud Lethielleux and this is her first book.