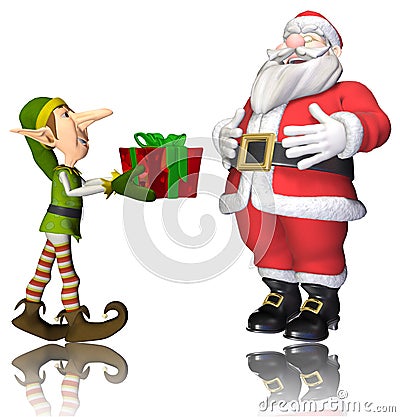 This year Santa will not come to our house... Zoeti was so scared when we saw him that she almost cries when we say "in a couple of days Santa will come with your presents!" . But of course she wants the presents.. So we told her a little lie: Santa is too busy and a little elf will help him and bring the presents to our house! She felt relieved!
This year zoeti is two and a half so still little to believe to everything at the same time big enough to ask us why, under the tree, there are presents for her friends and relatives... She will ask why they are not to their houses and I've already thought about the answer (I feel smart these days!): Santa (and the elves) are very old and very busy so sometimes they misplaced the presents! And that's why grandma has a present for you and we have a present for our friends' children!
As I've already mentioned I want that zoeti gives to unlucky children a couple of toys that she doesn't play anymore with in order to understand how lucky she is and that could bring us to another question: why Santa doesn't bring toys to every child in the world? I think I still have some more years before this question but I'm already thinking about it. I have found a couple of answers:there are children that can't write the letter to Santa so we will help him to have extra toys for them.
What about you? How do you manage all the Christmas lies?